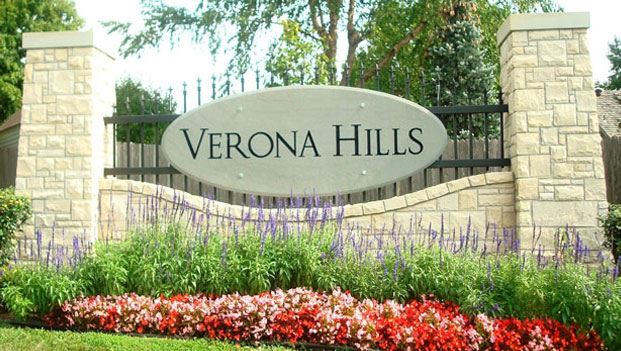 Welcome to Our Neighborhood
Pay Your Dues Online!
What's Happening in South Kansas City

Please see the Community Billboard section for information and links. Important information pertaining to Red Bridge shopping center is listed.
The Ash Borers are back!
As some of you may remember a couple of years ago, the City's Parks and Recreation Department contractor (Tru Green) agreed to give our neighborhood association an opportunity to receive the same fee schedule as the Department gets for the treatment of ash trees in our neighborhood. The emerald ash borer is decimating the city's inventory of these beautiful trees. However, trees that are treated realize a much higher survival rate (see Presentation). The trunk injected material, called Triage, is utilized to fight this insect and the treatment is effective for two years.

The more ash trees identified by homeowners in Verona Hills who are willing to pay the fee (see attached price schedule), the lower the price will be for all. An example from this schedule is that a ten inch diameter tree would cost $60, if we get more then fifty trees to be treated in Verona Hills. If interested, send an email to info@veronahills.org by May 15th.

VHHA Receives Outstanding Neighborhood Organization Award!!
See Homes Association page for more information.
COMING IN 2017...
Thanks to everyone for a wonderful movie night! See Events and Photos.

Another successful Annual Garage Sale!! See Events.

And, October 7th will bring the Verona Hills Fall Festival. See the Service Day/Fall Festival Events page for more details.
Compost Connection
Collection will be made on FRIDAYS as follows:

September 22, 2017 (10 paper bags/bundles)
October 20, 2017 (10 paper bags/bundles)
November 10, 2017 (20 paper bags/bundles)
December 15, 2017 (20 paper bags/bundles)
Annual Easter Egg Hunt
Another successful Easter Egg Hunt! Check out the pictures provided by our homeowners.
Shredding Event
Thanks to our Board for finding another benefit for the homeowners in Verona Hills! Hope to make this an annual event.
ANNUAL MEETING
Thanks to all who attended! Please see the Board of Directors' page for the newly updated listing.
Successful celebration for the holidays and the 50th Anniversary of Verona Hills!
Thanks to all who came out and celebrated with us! Hope to do this again.