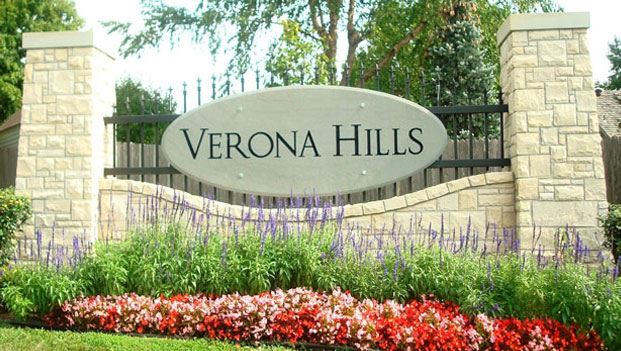 Welcome to Our Neighborhood
Pay Your Dues Online
While you are welcome to submit your dues by mail, you also have the option to visit the Homes Associations of Kansas City's website and pay using the online payment portal. These funds allow Verona Hills to remain a safe, beautiful, and enjoyable place to live. To see what our dues cover, view our Homes Association page.

What's Happening in South Kansas City

We hope and pray for the safety and good health of our residents and loved ones during this difficult time as our city, nation and world deals with the effects of the COVID-19 virus. While the stay-at-home order was in place earlier this year, some of the annual events that our neighborhood typically enjoys were canceled or rescheduled. We will share future dates as they are confirmed.

While adhering to CDC guidelines, please do remember to check on your neighbors with a periodic phone call, especially our elderly neighbors who might need some help. If there is anything that we as a Board can do to provide additional assistance, please let us know. We will make every effort.

Please see the Community Resources section for more information and links regarding our "Neighbors Helping Neighbors" initiative. Simply follow the instructions to request assistance or sign up to volunteer. This program is designed to connect those in our neighborhood who are older or who have health issues with those who can help run light errands or complete basic outdoor tasks during this time.

Your participation and ideas are important as we work together to remain supportive and connected. Feel free to contact us at info@veronahills.org if you have any questions or suggestions. Thanks for all you do to make Verona Hills a great place to live!


VHHA Benefits and Bylaws

View our Homes Association page for more information about our bylaws, covenants and restrictions - as well as how the VHHA was honored with an "Outstanding Neighborhood Organization Award".
UPCOMING EVENTS:
Stay Tuned!

Check back often for the latest news and events.
Compost Connection
2020 DATES
January 17, 2020
February 14, 2020
March 13, 2020
April 17, 2020
May 15, 2020
June 19, 2020
- NO JULY DATE -
August 14, 2020
September 18, 2020
October 16, 2020
November 13, 2020
December 18, 2020

* Please have your paper bags or 18" x 36" bundles out at the curb by 7:00 AM. Only natural yard waste (not animal waste) will be collected including grass, leaves, limbs (up to 6 inches in diameter), plants, walnuts, etc. Pickup is limited to 20 bags/bundles.

* Christmas trees (up to 6 feet tall) are the only items that do not require bagging or bundling.



Past Activities:
Thanks to everyone who attended the Annual Meeting last November! It was a wonderful turnout with standing room only. Regrets have come from the Mayor's office apologizing for his conflict that prevented him from joining us that evening. He hopes to make an appearance at a future event!

Another beautiful crisp Fall Festival was held at Migliazzo Park on October 26, 2019, from 4:00-7:00 PM. The food, drink, bounce houses, Mickey the Cotton Candy Man and Grateful Bubbles were big hits! Read more about our annual events.